Comme vous le savez, l'heure de la Saint Valentin approche. Et, comme la tradition le souhaite : Il est temps d'offrir un cadeau à son âme soeur. Vous n'avez pas d'idées ? The Village Outlet à la rescousse !! Nous avons sélectionné des articles spécialement pour cette occasion qui feront le bonheur de votre moitié, et de votre porte monnaie.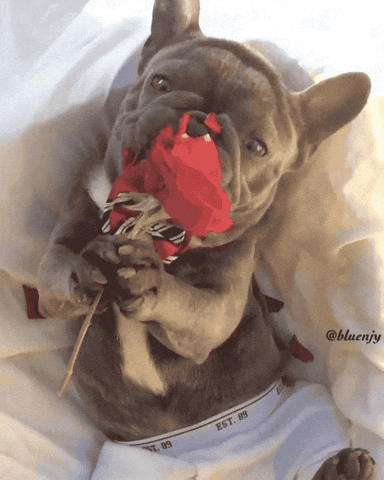 Cupidon ne vous pas encore pointé avec sa flèche ? Pas de problème, pourquoi de pas s'offrir un cadeau à soi même ? Pas de meilleur remède qu'un achat pour oublier cette période d'amour…
Idées cadeaux pour elle 
No products were found matching you selection.
Idées cadeaux pour lui 
Taxes included
Discount of 37%
30,00

€
Des concours pour tous les goûts.  
Et puis, comme nous aussi on vous aime, on vous a dégoté de multiples cadeaux à gagner pour célébrer l'amour comme il se doit !
Jusqu'au 14 février, tentez de remporter un sac Karl Lagerfeld, des boucles d'oreilles PauleKA , une carte cadeau de 250€ ou encore des plaisirs gourmands avec un lot Haribo et Lindt. A la Saint Valentin on met les petits plats dans les grands. C'est aussi pour cela que l'on met aussi en jeu un superbe voyage à Venise ! Après tout, l'Amour avec un grand A ça se fête !
Tombez amoureuse de notre sac Karl Lagerfeld
Si vous êtes une grande amoureuse des sacs, tentez de gagner également ce sublime modèle Karl Lagerfeld ! Rouge passion, il saura vous séduire tous styles confondus.  Avec ou sans effort, il sublimera votre look en un rien de temps. Comment y participer ? Il suffit juste de vous rendre sur notre page facebook ! 
Gagnez une paire de boucle d'oreille chic 
Quoi de mieux que la Saint Valentin pour sortir vos plus beaux accessoires ? Exceptionnellement, The Village Outlet propose un concours pour gagner une paire de boucles d'oreilles Paule Ka. De quoi ajouter une touche d'élégance à votre tenue sans en faire trop.
Encore pleins de surprises sur notre compte Instagram et Facebook
Envie de chouchouter votre moitié comme il se doit ? The Village met en jeu deux cartes cadeaux de 250€ sur notre page facebook et instagram ! De quoi vous concocter une superbe soirée à vous et votre moitié !
Gagnez des plaisirs gourmands 
Fan de chocolat ? La boutique Lindt nous rend tous baba avec une boite de chocolats à gagner ! Bientôt sur notre page Facebook.
Pour rythmer cette journée de l'amour aux plaisirs sucrés, la boutique Haribo vous offre un lot à croquer ! On fond ! Bientôt sur notre page Facebook.
Alors prêts à célébrer cette journée riche en amour et surprises ? Nous oui !